---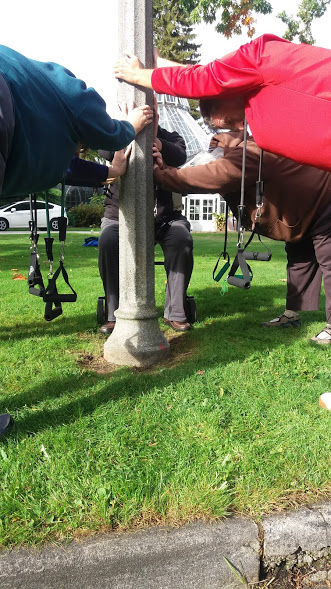 My promise to the community is to promote positive aging by optimizing opportunities to integrate physical and mental wellbeing. I offer spaces for exploring and discovering strengths in one-on-one sessions and in small groups.

As an advanced cognitive behavioral therapist and certified personal trainer, I see a social justice obligation to offer safe spaces for adults to be and feel strong across the lifespan - to feel needed, wanted and a part of our community.

As we face a globalized demographic shift, where there will be more people ages 60 and greater, than there are ages 14 and younger, we can benefit from framing the aging experience as gaining instead of declining. Aging is a gift that I hope more will receive. In a culture that glamorizes youth, I aim to offer age as an image of beauty.

Together, we can play with an integrated approach to positive aging, one that takes into consideration your specific needs, health and history - coupled with your future goals - to achieve your desired results. Have you been wanting to discover your strengths, be active and conscious, and embrace and appreciate the aging process? Perhaps, you are saying, "No. I am not ready to embrace anything. I am angry with getting older." Or, maybe you are at peace with where you are and want to enhance your current strengths. Knowing you are right where you are supposed
​ to be can be comforting, even if you're feeling uncomfortable.


---